About Our Store
We've been on Pearl Street in Boulder since 2008, providing our sport-minded community with the clothing and gear it takes to get the most from being outside. Like most true Boulderites, we've always looked to climbing, hiking and being out in snow and dirt and trees for our sanity; and everyone working here is well-versed in the products we make for staying sane (and fit, dirt-caked, snow-dusted, happy). The good folks of Boulder have also helped us in our work to preserve wild places with Wildlands Restoration Volunteers, engage underrepresented communities in the outdoors with the Cottonwood Institute and support individual action with Resource Central.
Click & Collect Shop online from the comfort of home, select Pick up delivery option, and then swing by the store for a fast, simple, and convenient shopping experience. Most orders are ready within one business day. For more information on Click & Collect, please view our FAQ page.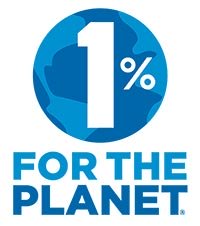 Grants, Product Donations and Partnerships
Through our Retail Grants Program, our stores help support groups in their backyards. If you're a qualifying nonprofit group with bold, direct-action agendas and a commitment to long-term change, learn how to apply for a grant from your local Patagonia retail store. How We Fund Our retail product donation program can help environmental and community-based organizations with fundraising or engagement efforts.
There are many other ways we can support local nonprofits, from offering tabling space in our stores to volunteering with your organisation to amplifying initiatives on social media. If you don't see what you're looking for above, give us a call to chat about potential partnerships. And for our community members who aren't affiliated with a group but want to make a difference, we invite you to meet the grantees and get involved! View Grantees